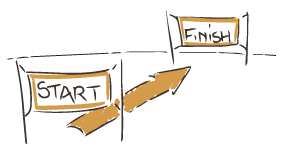 Opleiding
ActeeChange - Change Facilitator Course
A dynamic set of tools for guiding change processes, coaching, teaching...
Change Facilitator Course
You will acquire a set of dynamic tools with the Change Facilitator course – these tools can be used in teaching, development, change processes, coaching and a lot more. The tools are based on a solid theoretical foundation, which evolves you and your work with change management, either as a consultant, counselor or with your own projects.
You Will Learn
The theories behind the concept.
Facilitation of the ActeeChange learning tools.
How to use the Actee Hub and all the tools in it.
Which models can be used in different change situations.
About change cycles and resistance levels.
How to coach and facilitate a change dialogue.
How to create a customized learning process on the Actee Hub
You Will Work with a Tool
Which engages participants through game scenarios with recognizable challenges and thought-provoking choices.
Which is adaptable to different situations and groups – from change management on an organizational strategic level to providing knowledge to employees about change processes.
Which can be used co-actively with the tools you already have in your personal "toolbox".
Which bolsters your profile as a consultant with a professional repertoire.
Who Are the Participants?
The Change Facilitator course is targeted independent consultants, consultant-firms and internal consultants in both the private and public sectors.


Practicalities The course is targeted managers at all levels, professionals with project responsibility and HR-partners. Max 12 participants on the course Location: Leuven
Price 1250 euros for a two day course. Included in the price is coffee, tea and lunch.
To register, send an email to katia@propellor.be