10 principes om te ontdekken - deel 2
Heb je de vorige principes al in praktijk kunnen brengen? Of hebben ze je op zijn minst aan het denken gezet? Top, daar doen we het voor!
Hier zijn de volgende drie principes voor pragmatisch projectmanagement. Kan je ook deze rebussen ontcijferen? (Oh ja, klikken op de tekening levert je weer extra tips op over deze sleutel)
Principe 4.

Principe 5.

Principe 6.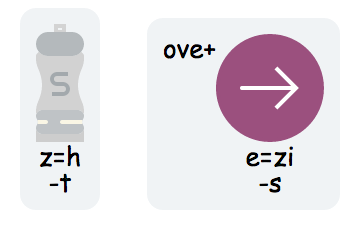 Gelukt? Super. De laatste vier sleutels voor pragmatisch projectmanagement en goesting vind je op de volgende pagina.
Of nodig ons uit voor een gesprek. We coachen projectleiders en hun teams, en we geven opleidingen over projectleiderschap en veranderingen in goede banen leiden.